About
Country

United States

Region

Not specified.

Age

34

Gender

Not specified.

Device

Oculus Quest 2

Paddle adapter

I play with SOLIDSLIME adapter

IRL Player

Played IRL with friends occasionally

On Discord

ChanimalCrackers#4776

Description

Former tennis player. Feel free to ask me to play if you see me online!

Joined since

June 25, 2022 (> 1 year ago)

Last ingame

2 days ago

Username history
Fair-play-o-meter
Fairplay Score :
5.0
(7 votes)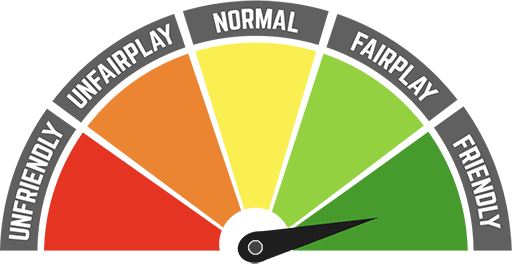 How fairplay is ChanimalCrackers ?





Your vote is anonymous
Hall of Fame
Best Elo rank ever

2719 Elo, on November 26, 2023

Biggest Elo win within last 100 matches

+16 Elo / wilratorswe (2671)

Biggest Elo loss within last 100 matches

0 Elo

Most played opponent

InvisibleSun - 78 matches

Highest Elo opponent

11US_DrLE (3427)

The biggest Elo robbery

+67 Elo from Crispynut in 33 wins

Most match played in one day

53 matches on January 27, 2023

Ranked wins in a row within last 100 matches

0 win

Ranked losses in a row within last 100 matches

0 loss
Online usual hours
Timezone :
ChanimalCrackers statistics - 30 days
30d
90d
365d
All
Last matches played
Guestbook
Aelox_Armelious
2 days ago
Always a pleasure to play with you, it helps reminds me that losing can be fun too!
GeneralFailure
7 months ago
Thx for your Message! And wouw - that's quite a comparison. I would never have imagined and I take that as a great compliment - many thanks and I'm already looking forward to the next games. Mmmmhhhh - Actually I have no idea if SeanConnery played table tennis ;-)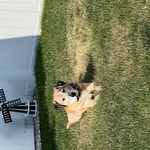 MikeG0
8 months ago
Great games David!!!