About
Country

Tanzania

Region

Zanzibar

Age

Not specified.

Gender

Male

Device

Meta Quest 3

Paddle adapter

I play with SOLIDSLIME adapter

IRL Player

Never played IRL

On Discord

TTRoli#3257

Description

Not specified.

Joined since

October 30, 2022 (> 1 year ago)

Last ingame

1 day ago

Username history
Fair-play-o-meter
Fairplay Score :
4.3
(6 votes)
How fairplay is TTRoli ?





Your vote is anonymous
Hall of Fame
Best Elo rank ever

2323 Elo, on August 23, 2023

Biggest Elo win within last 100 matches

+22 Elo / AKINO (2109)

Biggest Elo loss within last 100 matches

-24 Elo / Oz! (1930)

Most played opponent

xDoomsday - 29 matches

Highest Elo opponent

JoeTTbreakcomp (3489)

The biggest Elo robbery

+90 Elo from avissssss in 8 wins

Most match played in one day

62 matches on June 19, 2023

Ranked wins in a row within last 100 matches

3 wins on November 17, 2023

Ranked losses in a row within last 100 matches

11 losses on November 14, 2023
Online usual hours
Timezone :
TTRoli statistics - 30 days
30d
90d
365d
All
Last matches played
Guestbook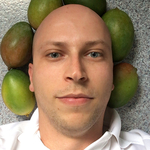 RollRoys
4 months ago
Zigzagging through zillions of Zeus-like shots, I gaze at my zingy Zanzibar friend, realizing this zany ping pong palooza oozes a zesty zephyr that zings from horizon to zenith. Once in the zone, one shall positively seize the fuzzy buzz of the Zoi!